Re: Ref. Open Letter to Barrister Peter Ndubuishi Mbah, PDP Governorship Candidate Enugu State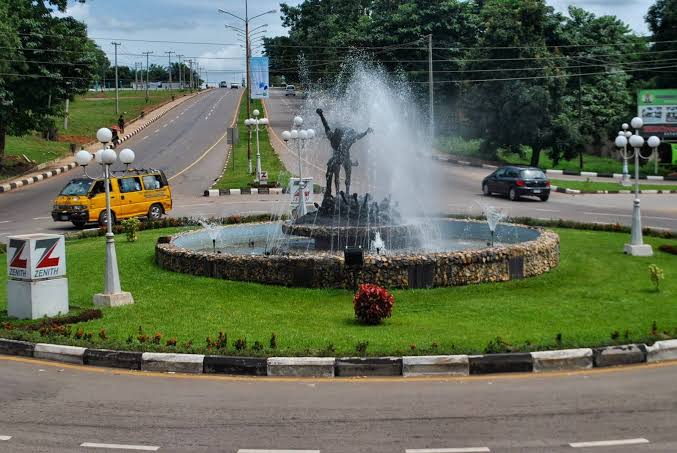 By Prince Ejeh Josh, Esq
We've grown beyond throwing tantrums. We've passed that stage and age of shelling invectives as a weapon of proportionality and balance of terror to deter bellicosity. In our pacific approach to issues as people with civilized, liberal and forbearing orientation, what we do is to identify people in need of help whether as a result of misinformation, unguarded exposure of mischief and preposterousness or speculative ignorance, and exorcise them of such stiff, parochial notion with accurate data and facts. It's in lenient steps to wane more people of their perceptual ignorance that I set out to briefly set the record straight against the above spidery work by one Ozo (Engr.) Patrick Uwaezuoke Mba, perhaps a faceless self-styled social critic. The work, riddled with bloated inconsistencies got me belaboured to make meaning out of it. After having a glimpse of it, the first impression, which I knew would apply to every reasonable person, was to discard it. On a second thought, however, it'll be a disservice to the said pseudonym to allow him labour on or parade himself in his false belief. I will take the pain to make a succinct clarification to relieve him of his imaginary distress.
It would be baffling to the ordinary man on the street of Enugu to learn that Mr. Uwaezuoke, as he referred to himself, was writing about Enugu State with his vulgar and primitive usage of words. The man on the street of Enugu would likely refer Uwaezuoke to a help and volunteer to be his tour guide. He could be writing from the moon. Not even Enugu of pre-historic era would fit into the dystopic analysis of Uwaezuoke literally borne out of resentment and frustration. Trying to represent Enugu State and its government in a bad light will not change the facts on ground. That premature celebration of how to pocket the patrimony of Enugu State with his co-travelers in 2023 was cut short of expectations when justice had its natural cause and the most prepared and unarguably the most qualified candidate was given the mantle by the people of the state to continue the existing good governance is understandable. However, expecting the citizens, on whose mandate the government has performed audaciously in different areas, to join his bandwagon of losers in spurning malice against the present administration will only end in more disappointment and agony for him.
Enugu people have never shied away from holding the government responsible and accountable for its imposed constitutional obligations as people with rated level of exposure and global view. The government is aware of this and has worked round the clock not to allow even the modicum of the least object to distract it from delivering on the dividends of democracy. It's this uncommon feat in governance that has continued to attract even the most stringent critics to take a second look at the good governance mantra of the state and how it has been able to manoeuvre itself out of the national economic havoc and socio-political-near-collapse in the country. When a government is fulfilling its cardinal obligations as enshrined in section 14 (2)(b) of the constitution of the Federal Republic of Nigeria 1999 (as amended), the implication is that the level of reciprocity and support such government will garner will definitely send strong signals even to the sworn adversaries of that government that, "it's no longer business as usual". This is the sole reason both the political elite and the common man on the streets of Abakpa, Emene, Nsukka, Udi, Agwu, Enugu Ezike, Ikem, GRA, Independence Layout, 9th Mile, etcetera, are all eager to identify with the government. They see themselves as direct beneficiaries of Governor Ifeanyi Ugwuanyi's robust policies and dynamic economic programmes that have advanced the growth and welfare of the people. Nobody identifies with failure but success.
Uwaezuoke's inability to draw the line between support-base-mutual reciprocation and sycophancy shows he needs some help to draw the curtain. For obvious reasons, the government of Ifeanyi Ugwuanyi is not only enjoying defined support from just the people living in Enugu State, his support base cuts across the nation, the people having seen the governor's ability to do with ease what appears to most of his counterparts like a rocket science or mystery. If calling the people of Enugu State sycophants for reciprocating the audacious steps taken by Ugwuanyi to bail out the state from economic strangulation and guarantee the people's welfare in terms of ease of doing business, peace and security, infrastructure, friendly environment, employment and youth empowerment, then so be it. If stigmatizing the good people of Enugu State for symbiotically responding to rural development, agricultural revolution, industrial drive, good healthcare system and favourable earnings in the state, so be it. On the streets, look at the faces of the people, it's that of fulfilment and satisfaction taking pride in the state of their dream. Today, many are complaining of the ever-increasing population in the state as a result of people running away from insecurity in their states to find a safe haven in Enugu State. The records are there and reference will be made to them.
I had expected Uwaezuoke to also accuse independent media outfits and internationally recognized bodies that have given adequate recognitions to the distinguished efforts of Governor Ugwuanyi in the state in different spheres across the political system. For record purposes, the Sun newspaper conferred on Governor Ugwuanyi "The Sun Governor of the Year 2018" (See Sun newspaper 14th January, 2019); the Vanguard newspaper also conferred on Ugwuanyi, "Vanguard Governor of the Year 2018—for his sterling contributions to the upliftment of the good people of Enugu State. (See Vanguard newspaper, 16 December, 2018). This was followed by the Champion newspaper recognizing Ugwuanyi as "Champion Newspaper's Most Outstanding Security Conscious and Peaceful Governor of the Year 2020, (see Dailypost 16 June, 2021), and one of the most celebrated non-governmental organizations of all times, Messengers of Peace Foundation, acknowledging the assiduous works of the governor in the state and beyond, capped him with another laurel as the "Most Peaceful Governor in Nigeria". (See Thisday newspaper, 2 February, 2022). All these rolling out were not by a mere coincidence but by all standards of evaluation and objectivity. I'll be itching for Uwaezuoke's explanation on how these fair-minded, non-politically active bodies arrived at their decisions independently but almost simultaneously. It's sheer mischief comparing Enugu State and other small states like Ebonyi, Rivers, Cross Rivers, etc, where insecurity, poverty, misplaced priorities, unemployment, cultism and crimes have gained notoriety despite the resources at their disposal. Enugu sState, from available statistics, is edging them in distant miles.
I found interesting Uwaezuoke's fruitless voyage and attempt at casting aspersions on the person, character, pedigree and unblemished integrity of the Peoples Democratic Party governorship candidate, Dr. Peter Ndubuisi Mbah. First, Mbah's records in the private sector should serve as a catalyst for good news in Enugu State. His coming should herald a new dawn from the recent peculiarity of our country almost tumbling without hope. From Ugwuanyi managing the situation, trying to isolate the state from the economic crisis bedeviling Nigeria to handing over the baton of leadership to a man who understands how to do things uncannily differently, maneuver the rough terrain in the country and insulate Enugu State. It'll be from isolation to insulation. Mbah is a force to reckon with. He is a dependable manager of economy who can be entrusted with the fate of millions of people without disappointing. The people of Enugu smState rolling out drums in celebration of Mbah isn't a mistake. They saw hope in him. They saw their tomorrow in him. They'd tested him before and he proved his mettle.
Second, Barr. Mbah isn't a career politician, and he has never been. His first coming into the political landscape of Enugu State was a result of a concerted search for the best technocrat, economic specialist, "egghead and versatile professional" (in Uwaezuoke's words) who could move the state economy beyond the reasoning of that time by means of innovative inputs and dexterous management of available resources. Data showed Mbah was a flashpoint that stood out unmatched. He came in and charted a way forward for the substratum of the state, and Enugu, for once, transformed from administrative headquarters of the old Eastern Region to economic hub of the region. It wasn't surprising when the legendary, impartial and globally authoritative Newswatch magazine decorated Mbah as the best Commissioner of Finance and Economic Development in Nigeria. Since then, Enugu has been a trail of economic opportunities attracting investors, jobseekers, research and development centres with a quantum leap in the development of the state. In fact, the state internally generated revenues shoved up and it's now on record that Enugu State does not need to depend on loans or federal allocations to offset some of its critical wage bills.
Third, Mbah's experiences made for combination of public and private sectors. It shows a mastery of how to propel sectorial drive to enhance a new and independent economy from eclectic point. When Mbah left the public service after laying and consolidating a solid economic foundation, he went back to the private sector. He didn't hang unto the corridors of power to seek appointment(s). He understood himself and what he could offer at any point in time. In his one room studio office apartment, he started building his Pinnacle Oil and Gas empire from scratch. He met old, established and nearly monopolistic competitors in the market, but he was undeterred. His vision and mission were clearly spelt out; to redefine the market through disruptive innovation and displace establishments (see Thisday newspaper 17 April, 2022). That was a recondite and herculean task to people like Uwaezuoke. Few years later, through his conscious disruption in the market, Pinnacle Oil and Gas, a young player in the petroleum downstream sub-sector of Nigeria's economy was announced as having the leading, strongest shares in the market. And we are still talking about the same Mbah who could pull the string in a global market through disruptive ingenuity. Should Enugu State not be happy that he even accepted to lead the state and serve them?
Fourth, it's on record that Mbah has the detailed blueprint tailored towards making Enugu State one of the best performing sub-national economies in Nigeria. It does not lay on promises but in history that can repeat itself. If Mbah has done that before both in the public and private sectors, what stops him from replicating his creativity and resourcefulness in the state. With him as governor in 2023, the incontrovertible evidence that Enugu State will reinvent itself into the global market, far above the imagination of the country's economy, is predictable. One thing is sure about Dr. Mbah; he has no regards for convention and administrative bottlenecks. These are the chameleonic traps in administration. Mbah's innovation is one that will alter the status quo, tap into potentials, drive both direct and indirect investments and double the standard of living in the state. His programmes are already assembled, with a team of think-tank to be deployed such as a square peg fitting in a square hole. Uwaezuoke and his sponsors should do themselves some favour and wait for electioneering window when the short and long plans encapsulated in the PDP governorship candidate's Manifesto for Enugu State will be made public. Mbah is adequately prepared and he knows the peculiarities of each local government area including the communities in those local governments.
Fifth, let it be on record that Mbah's recent "Thank you tours" of the local government areas in Enugu State was apposite and timely. This is the first step to understand who a good leader would be. Mbah stripped himself of every trace of aloofness to embark in the tours for the purpose of appreciating them for choosing him to serve them. It's called gratitude and avowal for reciprocity. During the tours, the entrepreneur showed his mastery of each of the local government areas with their needs, potentials, resources and how to harness these resources into viable ventures that would serve as alternative to federal allocations. The people of Enugu State were able to appreciate the fact that an emerging economy distinct from federal dependency is possible. Importantly, Uwaezuoke's allegation that such visits depleted the state's treasury was inciting and false, as the state government knew nothing about it. It's a party affair. Mbah is always equal to the task and the people were satisfied seeing their tomorrow in today's Enugu State.
It's rather laughable that Uwaezuoke could in his state of ignorance make case for Enugu's dependency on the European and American countries when intellectuals and investors are fighting the last vestiges of neocolonialism and economic manipulation of our commonwealth. A country with dependency syndrome or neo-colonial mentality will continue to treadmill on the cobwebs of frustration, poverty, underdevelopment and mental decay. A person of Uwaezuoke with his grammatical malapropism and his gospel of foreign enslavement is readily suffering from intellectual poverty who would depend wholly on insatiable taste for European goods. How then will our local economy survive or encourage our farmers and youths who are presently smiling to banks?
Uwaezuoke is definitely in need of our help. Never again to foreign goods at the expense of our economy. Enugu State is doing well compared with other states in those areas reeled out by him.
It's equally on record that it's out of the pragmatic and prudent management of the state's available resources by Governor Ugwuanyi ipaying its full wage bills; salaries, emoluments, pensions, and to an extent, gratuities. Enugu State has never owed salaries to its workers under this administration. Many states earning more than Enugu State are today broke and unable to pay their wage bills. Even the said Ebonyi State is paying reduced or rationed salaries irregularly with the state assuming itself as the poverty capital of the Southeast Nigeria.
In terms of security, available data from experts have rated Enugu State as one of the most peaceful, secure and safest states to live and carry on businesses in Nigeria. With the recent security reports released by the United Kingdom via www.gov.uk made available in July 2022, the UK authority was audacious to score Enugu State very high in terms of peace and security. The reports read in part: "There have been a number of attacks and targeted killings in the South East and South South regions of Nigeria, including in the states of Akwa Ibom, Rivers, Imo, Abia, Anambra, Delta, Edo and Ebonyi". The reports were deliberate in isolating Enugu State from the crises troubled states. This isn't by error but with available intelligence and facts. It shows the driver of Enugu State has done well in guaranteeing a peaceful atmosphere where citizens and residents can sleep comfortably and go about doing their normal businesses.
In another damming report, Enugu State was again, isolated. The report had it thus: "Criminal kidnaps: there's a high threat of terrorist and criminal kidnaps in Nigeria. Those engaged in tourism, humanitarian aid work, journalism or business are viewed as legitimate targets. If you're kidnapped, the reason for your presence is unlikely to serve as protection or secure your release. Incidents of criminal kidnap can occur in any parts of the country, at any time, with an increased risk in:
• the northern and middle belt states of Adamawa, Bauchi, Borno, Gombe, Kaduna, Kano, Katsina, Nassarawa, Niger, Plateau, Sokoto, Taraba, Benue, Yobe and Zamfara.
• the Niger Delta States of Abia, Akwa Ibom, Anambra, Bayelsa, Delta, Imo and Rivers.
• Edo State. Again, Enugu State was not included as a state or one of the states with high risk incidents of insecurity. These are facts from the intelligence community, UK authority, American intelligence, etc.
The above were not far from the security ratings released by Beacon Consulting tagged, Nigeria Security Incidents Trackers on Sunday (See Punch, August 2, 2022), which also put Enugu State at a vantage point of peace and security in Nigeria. That Enugu State is rated as one of the best states to live should be a credit to the Ugwuanyi administration. Like earlier noted, attempting to lie about a working administration in order to blackmail it before the people would not change the fact on ground. This does not, however, mean that no state is free of pockets of attacks or insecurity. Not even in the most advanced countries of the world. Soft targets are prone to attacks by felons from time to time. What makes a state less secure or more secure is dependent on the level and frequency of attacks in relative to other states. Enugu State, therefore, is in safe hands. The vindication is there.
Denying the presence of basic infrastructure in the state is personal malice and resentment taken too far. There are available records that Enugu State has improved, over the years, its provisions of life-changing infrastructure for the citizenry's benefits. Why it cannot be said that there's presence of pipe borne water in the whole state, it cannot also be denied that despite the rough topography and geological distribution of the state, there's an appreciable level of water reticulation in Enugu made available by the Ugwuanyi administration. The state is continually making alternative provisions by sinking more boreholes that would serve the people from 9th Mile to Enugu metropolis. The Ajali water project has been doubled up to serve our people despite sabotage from people like Uwaezuoke and his pack of travelers. Governor Ugwuanyi has made the Enugu livable and comforting to the people of the state. This accounts primarily for the ongoing celebration.