Orie Akpanya gunmen attack: None of my belongings was collected - Samuel Ugwuoke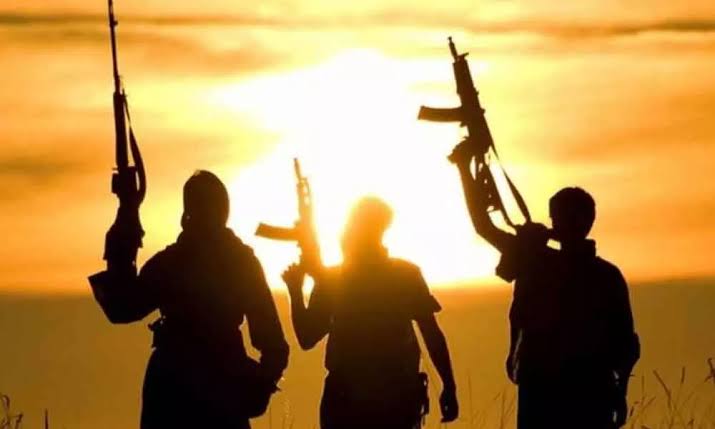 The activities of unknown gunmen has continued to be on the increase in some communities of Enugu State. This scary situation has made villagers and residents of the affected area to live in fear as their lives remain in danger.
Unconfirmed report told AnchorNews that some unknown gunmen allegedly killed two persons who are yet to be identified at a local market, known as Orie Akpanya, a border community between Enugu and Kogi States on Sunday.
Vanguard gathered that the gunmen equally robbed traders of their money and wares at the market.
According to a report by Vanguard, "it was learnt that during the operation, the gunmen who were in their numbers riding on motorbikes while wielding AK-47 rifles took off through Unadu community to Alor Agu in Igbo-Eze South Local Government Area of Enugu State where they also allegedly kidnapped one Samuel Ejiofor Ugwuoke having beaten other men to a pulp.
"One of the men who were beaten, Anselm Onah, said he was standing along the road with Mr. Samuel Ejiofor Ugwuoke and two other men when the boys arrived on their bikes."
He said: "When they arrived, they started asking us of what we do for a living. Ejiofor told them that he is a civil servant with the National Directorate of Employment (NDE) and they retorted; So you work for the government and the road to your community is in this deplorable state. They commanded him to mount one of the bikes. I tried to beg them not to take him away and that was the beginning of my trouble. They all descended on me until I became unconscious. At that point I didn't know what happened next."
Narrating his ordeal after he was released, Mr. Samuel Ugwuoke said the gang took him away but on getting to somewhere close to Aguibeje community in Igbo Eze North Local Government Area, "they stopped and warned me to mind the way I work for the government that has refused to provide good roads and basic amenities for her citizens before dropping him off."
Mr Ugwuoke said the gunmen did not collect any of his belongings as earlier reported by some newsmen. "It was a terrible experience. These criminal gangs are allowed to raid our markets without the intervention of security agencies. I was told that on market days, they go to the markets to rob traders of their wares and food stuffs, but to my surprise, they didn't collect anything from me. They only lamented the bad leadership of the government I work for, then dropped me there", he said.
Vanguard also gathered that the gunmen were allegedly responsible for all the attacks that have been taking place in Igbo Eze North Local Government Area and with the coming in of soldiers who had been enforcing the curfew put in place by the Enugu State government, they relocated to the forests at the fringes of Igbo Eze South Local Government Area in Enugu State and some parts of Kogi State. Dependable sources told Vanguard that because of the curfew in Igbo Eze North, the gunmen fled the area and occasionally come in to attack and retreat to the forests.